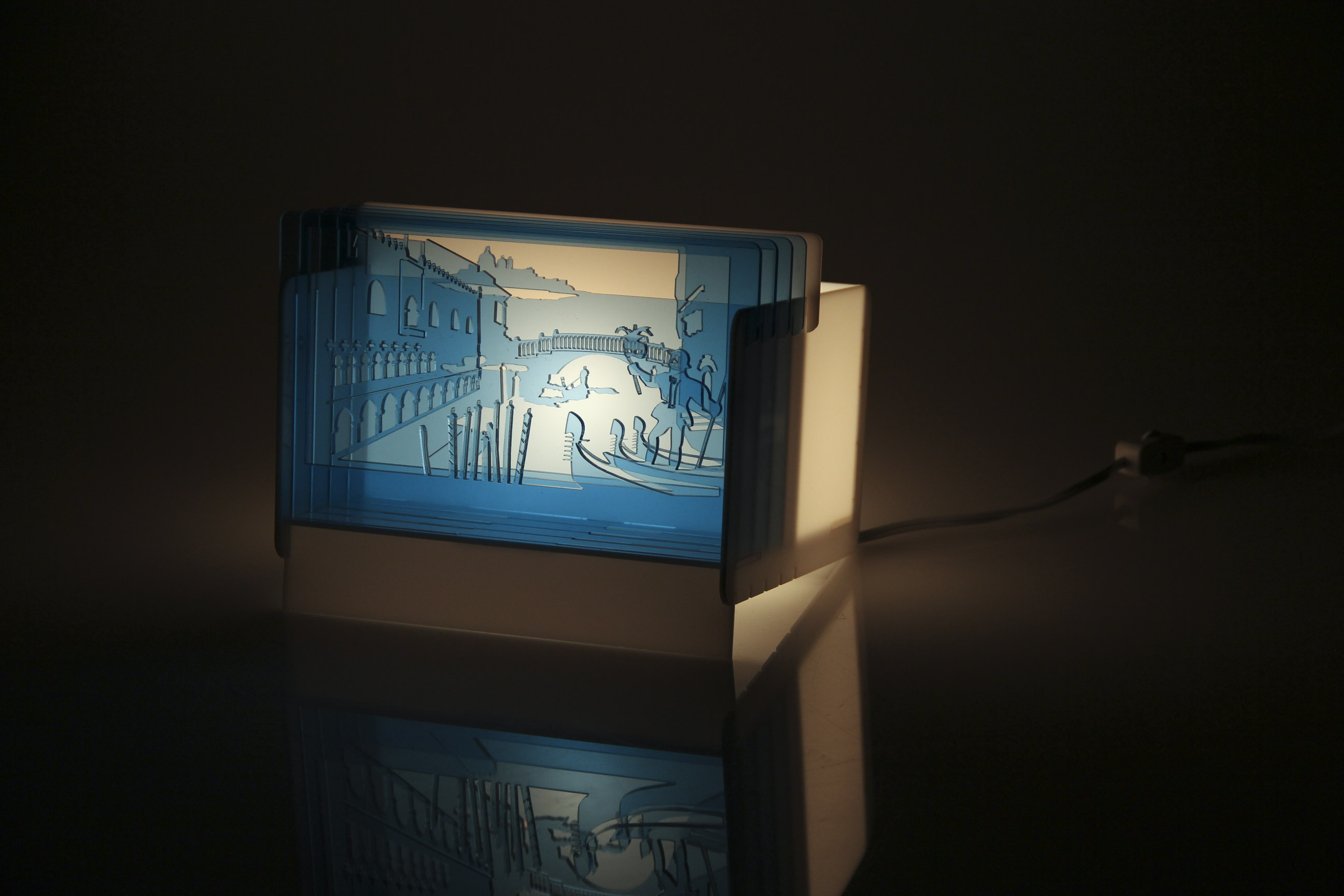 Piccolo Teatro
2012
A night light made from a single 12x36" acrylic sheet

The goal of the project was to utilize a 12x36" acrylic sheet with a laser cutting method to create a market-ready product. Since plastic is generally viewed as a cheap material, creating an emotional connection with the user is an important aspect of this project.




Piccolo Teatro (little theater) tells the story of different moments in time and place. Each scene has its own story and is interchangeable depending on the user's preference.




The box fits together by pressure. No glue is required in the assembly.
The lamp can be viewed at 4 different angles by changing the position of the foot.